Stroll

2019 - GSA

Diploma project, exhibited during the 2019 degree show in Glasgow and London
This project recieved the Chairman's medal

Stroll aims to allow inhabitants to redefine the narrative of Glasgow. With Stroll, the city is the "board". The goal is to add a layer of narrative to the city by (re)discovering it. Players participate in the creation of a collaborative artwork that defines a new understanding of Glasgow.

Participants receive a personal book and record their experience of the city through drawings, pictures, sounds and stories. The Stroll stations allow them to print out these experiences, and share them with others. If they decide to share them, they will become part of a collaborative map which highlights people's different perspectives of a specific location. In doing so, they participate in the creative re-appropriation of the city.


For this test (run with Glasgow based artist/illustrator Santiago Taberna), I gave the participants their Stroll books with its manifesto, and then we headed outside, where they documented their experience of the city. Finally, we headed back inside where participants could print, share and curate these experiences.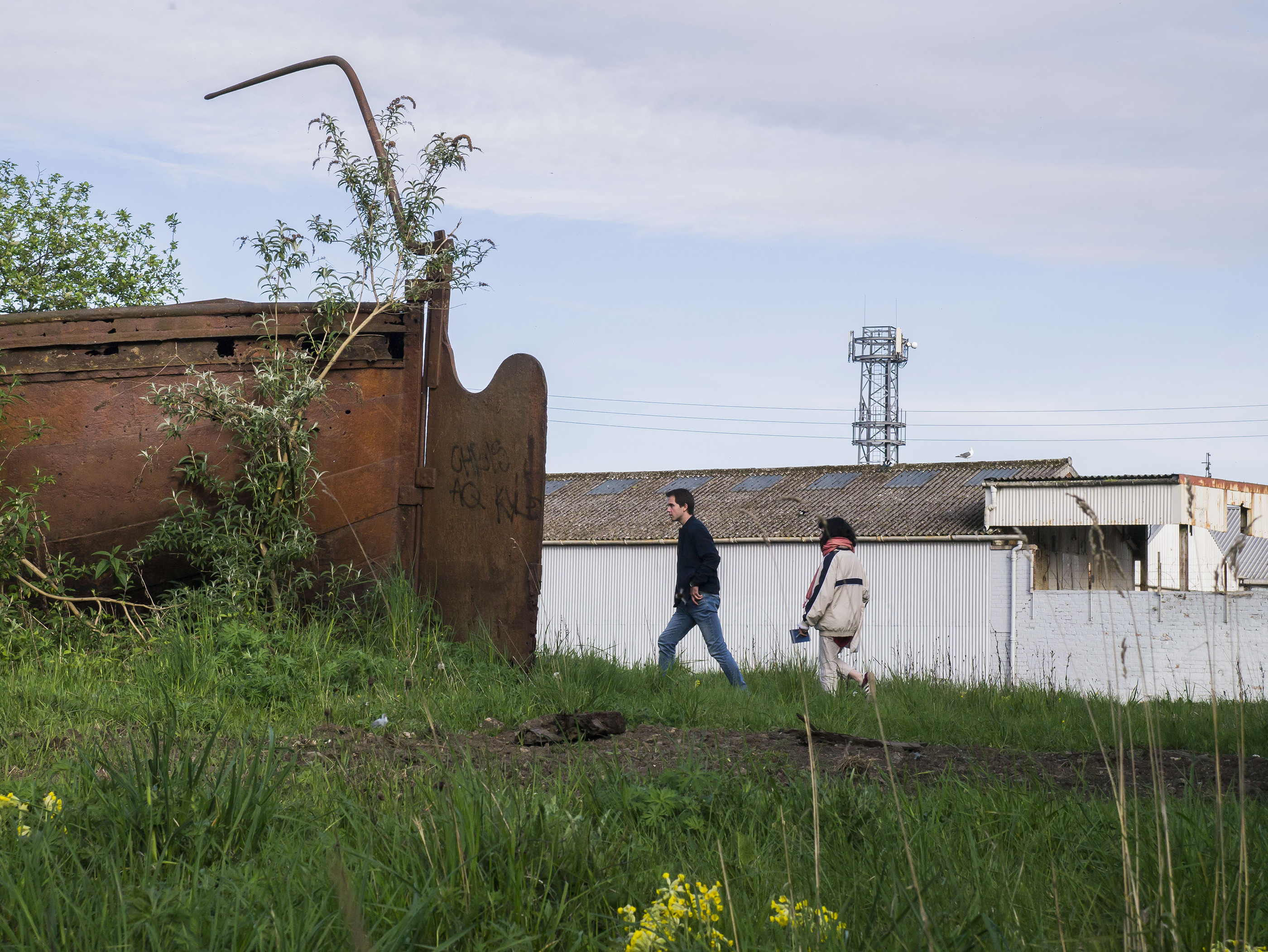 During the tests I conducted with participants, I saw how they interacted with the tools I gave them. I was pleasantly surprised by their different interpretations of a same experience, and their imaginative use of the creative tools at their disposal.



The project was exhibited during the GSA degree show in Glasgow and London, which allowed me to get people's opinions and feedback. I was able to see the interest and reaction of the visitors, and how they interacted with the tool.



Feedback from the experience:





(...) having this task to document what is around you makes you more observant and present (...) Having some sort of objective and people to go about makes you more keen to explore new places. (...)
An unusual and very enjoyable day (...) it reminds you that it only takes going outside for a walk to new places to become fascinated with the place you live all again (...) I still can't believe we saw a flying swan.

Santiago Taberna


The outing was a really bonding and felt genuinely wholesome experience, even as a local, I saw a lot of new places, learnt a lot about them and the outing and subsequent scrapbooking gave a really nice forum to get to know new people. (...) It gave the same wholesome feeling of a museum or gallery but the 'exhibit' were much more visceral.

Murray Robertson


Not only the booklet, receipts and colours were fun to fill in, but also it helped me being present as i was visiting and made me want to pay attention and absorb everything. (...) It maybe confirmed further how odd and absorbing Glasgow is sometimes (the rusty boat out of the channel, the flying swan).
[It] helped me process glasgow in my own «words». I kind of liked that we did all the walking and then printed it all at the end though. Made me relax in terms of, I will look at the world around me first and then print.
(...)

Sol Vendrell



Big thanks to Marin, Murray, Sol and Santiago for taking part in the experience.